Moderators: windsong, cj-, BlueGobi, Moderators, Arryn, Frame
---
Posts: 210
Joined: Thu Aug 14, 2008 3:13 pm
Location: right here
beautiful snake! i had wanted to ask you to post a photo of your snake, but you posted it before i managed to ask...

so do you take it out and play with it or do you just leave it in that glass tank?
---
JovianHalo13
I take him out and play with him. But i don't put him down, there's too many places he could hide from me...lol. When he gets bigger and easier to keep an eye on i'll let him wonder around a bit. He's adorable isn't he? I'd always wanted a snake, now i want another...lol.
---
Posts: 29196
Joined: Mon Jun 05, 2006 8:46 pm
Contact:
(((((((((((((((( Jovian )))))))))))))))
What a brave soul you are!!!!!!!!
Warmie

"If we admit our depression openly and freely, those around us get from it an experience of freedom rather than the depression itself."
--- Dr. Rollo May
Sunshine, smiles and love.
Depression Forums | Depression Chat Rooms | Depression Blogs
http://www.depression-understood.org/
---
Posts: 1
Joined: Tue Jul 28, 2009 5:05 pm
I love snakes! isnt that a great plains rat snake?

<>< WIll
---
Posts: 19
Joined: Thu Dec 31, 2009 12:28 pm
hi im new here but could not miss out on this. Love em all and ill share a pic or 3 of mine.
this is leo my candy cane corn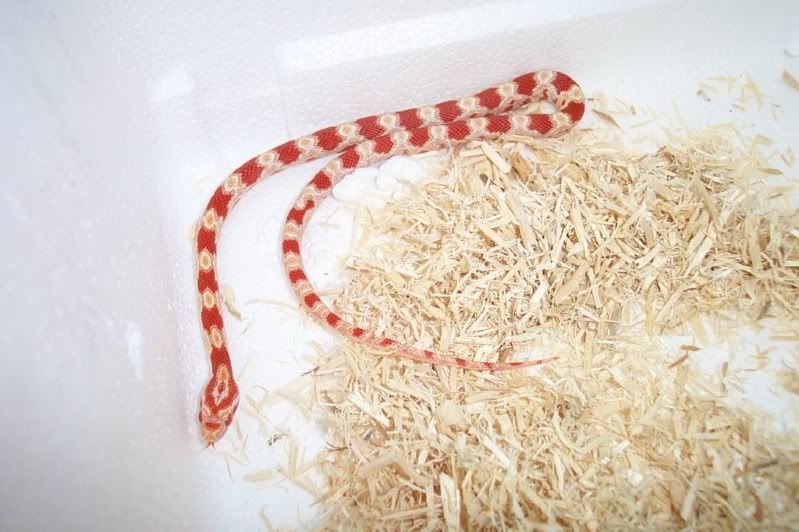 this is bumble our 09 royal python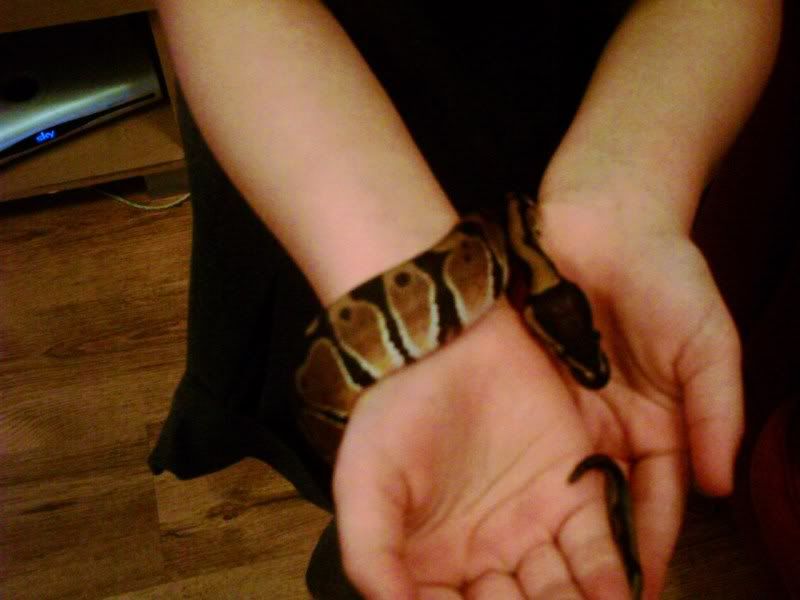 this is Master Splinter my carolina corn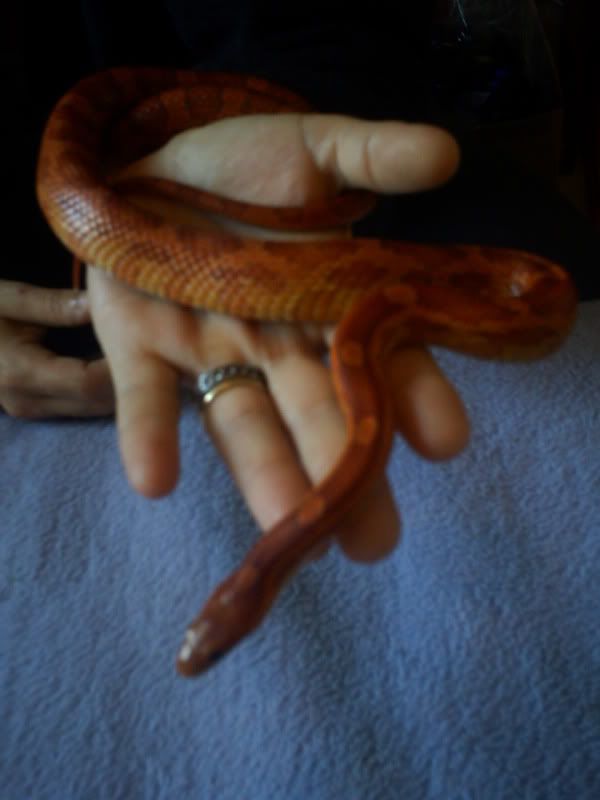 and this is morse my dot dash cali kingsnake who passed away 3 days ago,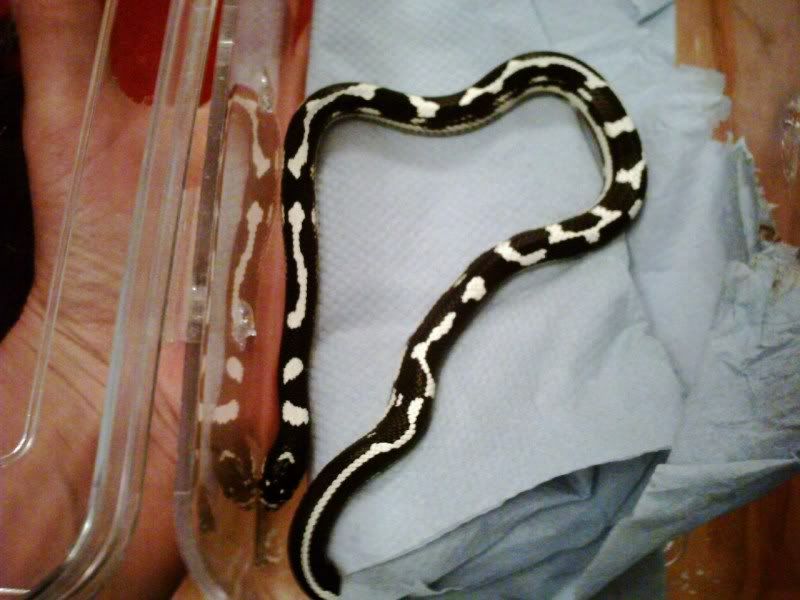 life is it worth what they say it is....
---
---
Who is online
Users browsing this forum: No registered users and 1 guest